Things not to miss
for your holidays in Brittany
Our jewel of a tourist visit
In April, leaving directly from the campsite on foot or by bike: Phare d'Eckmuhl, the port of Saint Guenole, Pointe de la Torche and the flower fields by the sea, chapelle de Tronoen.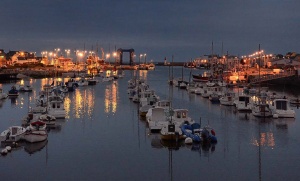 Near to the port of Guilvinec
Visit the fresh fish auction, of Haliotika, the magical return to port of the trawlers at 4-30pm, the typical Guilvinec market on Tuesdays and Sundays, the souvenir counter at the comptoir de la mer : maritime co-operative. Think about going on a cycle ride or walk as a family to visit Guilvinec.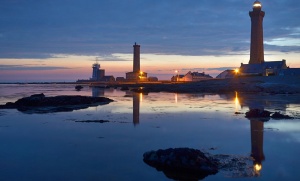 Close to Penmarc'h
Le Phare d'Eckhmuhl  the biggest lighthouse in Brittany, or enjoy a unique family experience with the toes in the water walk to Kerity. Also visit the port of Saint Guenole with the fishing sector challenges walk.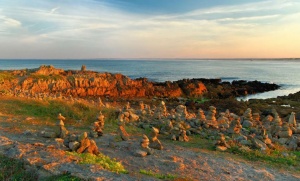 Close to La Torche and Tronoen
Follow the Brittany coastal paths or roads for a sea-air visit of Finistere. La Torche: large beach famous for Surfing, Windsurfing, Kitesurfing, Sand-Yachting… Tronoen: the oldest wayside cross monument in Brittany is also a prehistoric site. Visit the Musee de la Prehistoire.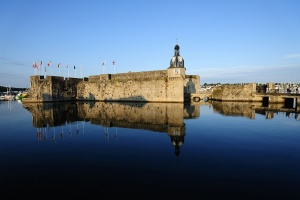 Idea for your tourist visit in Finistere
Organise your tourist visit of Finistere with our advisor at the tourist information point on the campsite. Near to the Iles de Glenan, set off from the port of Benodet for a family day out on the mostconcarneau beautiful archipelago in Brittany or along the Odet river. Visit the historical towns such as Concarneau, Quimper, Pont-Aven the city of painters, Benodet or Locronan.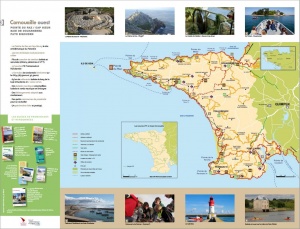 Tourist Map of Cornouaille Ouest
Pointe du Raz / Cap Sizun / Baie de Douarnenez / Pays Bigouden